Zimms Organics
Regular price
$30.00
Sale price
$27.00
Unit price
per
Sale
Sold out
Now you can try our top selling organic extra virgin olive oil's in a bundle with 100ml mini bottles of both HEAL and COOK. You'll save 10% when you buy both bottles together.
Our adorable mini bottles are the perfect companion while on the go. Packaged in a 100ml glass bottle, they are small enough to fit in a purse, backpack or tote without the added weight. Our cork tops seal extra tight so you won't have to worry about spillage, and the bottles are small enough to fly on the plane in your carry-on luggage.
These mini bottles are the perfect gift, great for traveling (they can go in your carry on while flying), picnics, and wherever else you want to enjoy your EVOO.
Bundle comes with 1 bottle of 100ml HEAL and 1 bottle of 100ml COOK
ABOUT HEAL
Our health and wellness inspired EVOO. Best enjoyed by the spoonful or drizzled on your favorite foods. A bright and peppery mouth feel that also handles well cooked in heat.
Uses - Consume daily by the spoonful for gut health and anti-inflammatory properties. Use as a finishing oil to elevate the flavor of any dish. Also cooks well in heat.
Single Origin

- Central California

Single Varietal

- 100% Organic Arbequina Olives

Flavor Profile

- Peppery, bright and full bodied.
ABOUT COOK
Our cooking inspired EVOO. A well-rounded flavor profile that perfectly enhances any dish. Enjoy cooking in heat or as a finishing oil.

Uses - This olive oil works well with heat. Cook any of your favorite foods in a pan, oven or even an open flame, and let the olive oil naturally bring out the best flavors of your food.
Single Origin

 

- Central California
Single Varietal

 

- 100% Arbosana Olives
Flavor Profile

 

- Grassy, nutty, robust and well balanced.
Share
View full details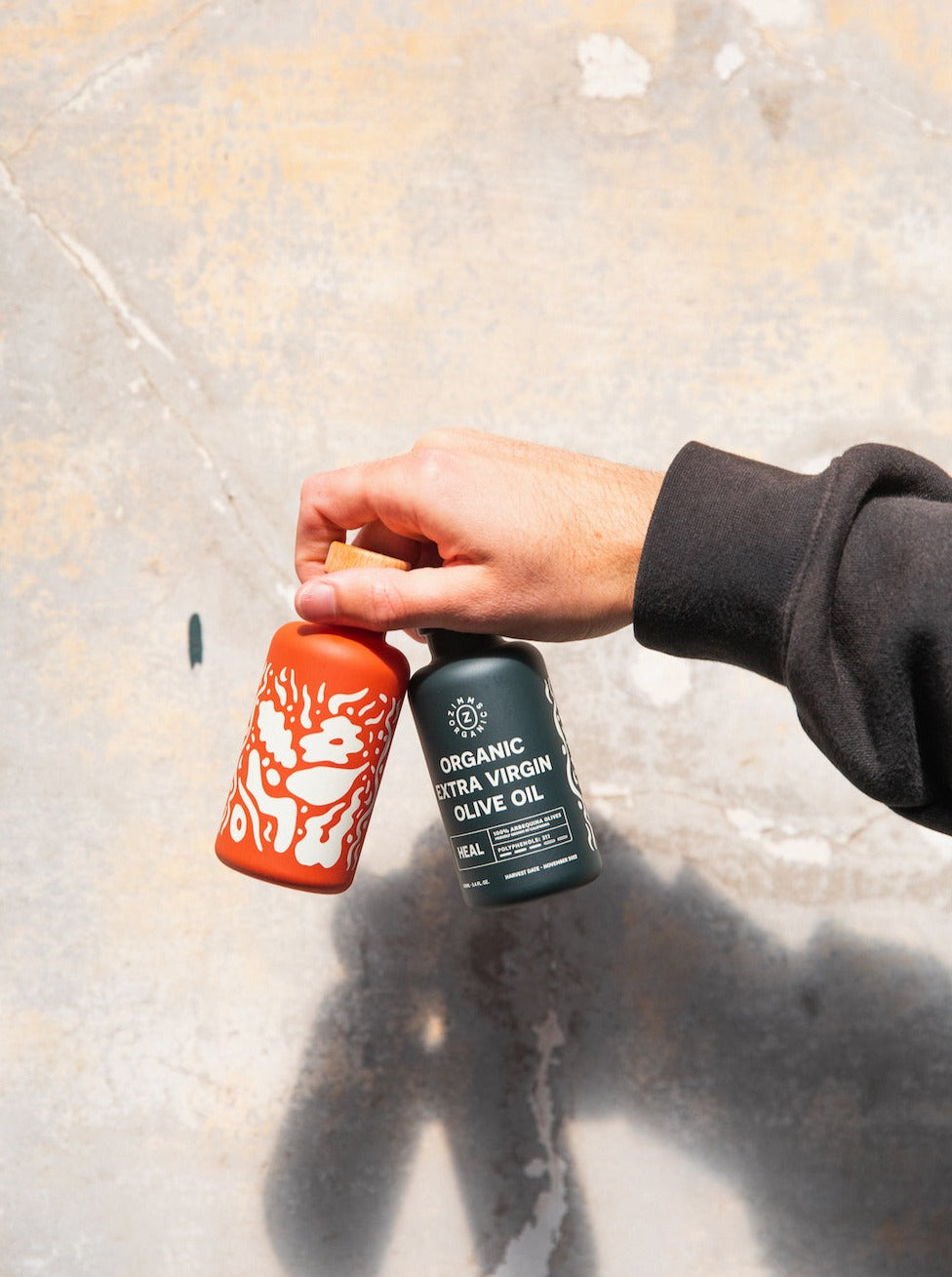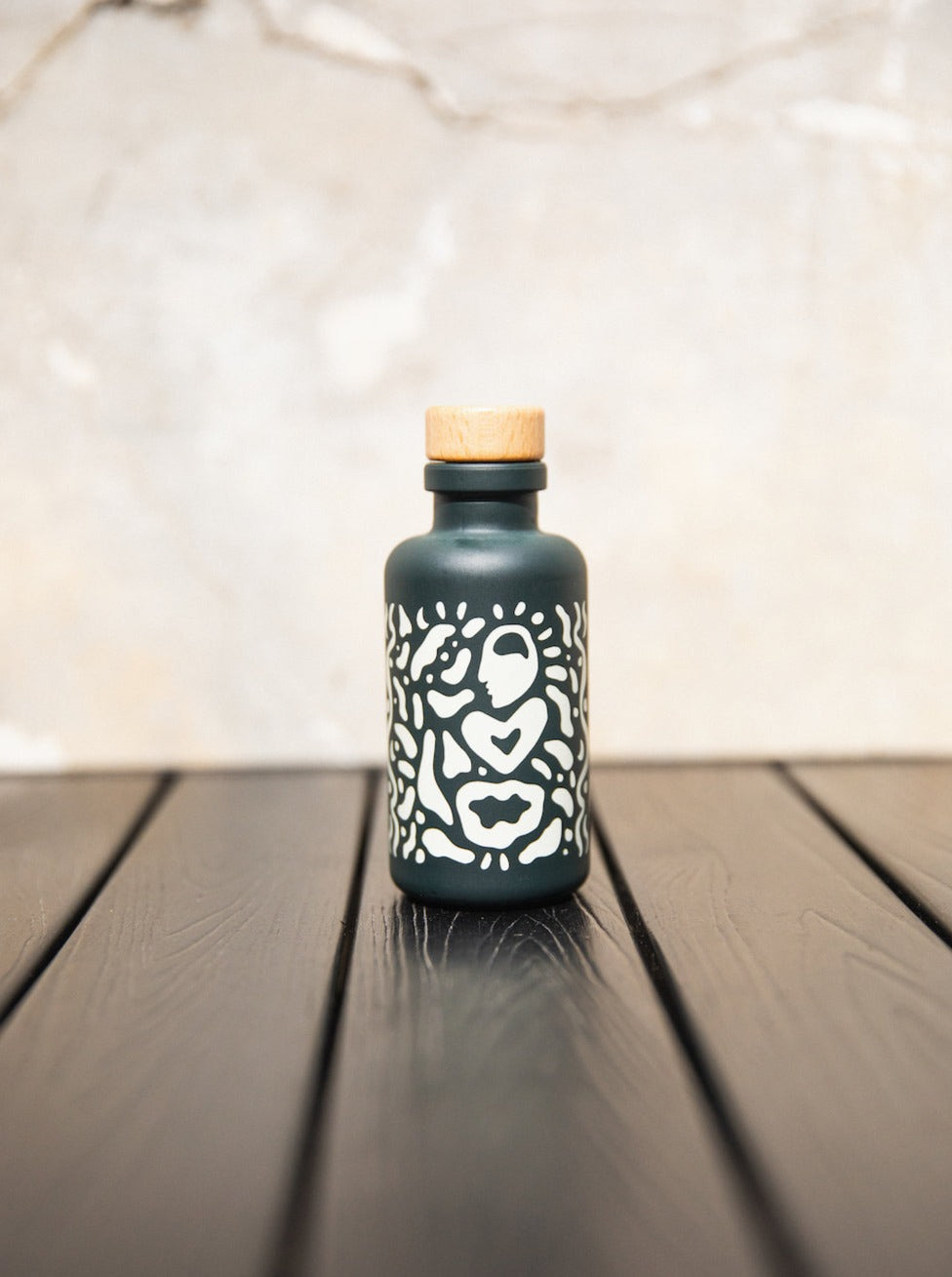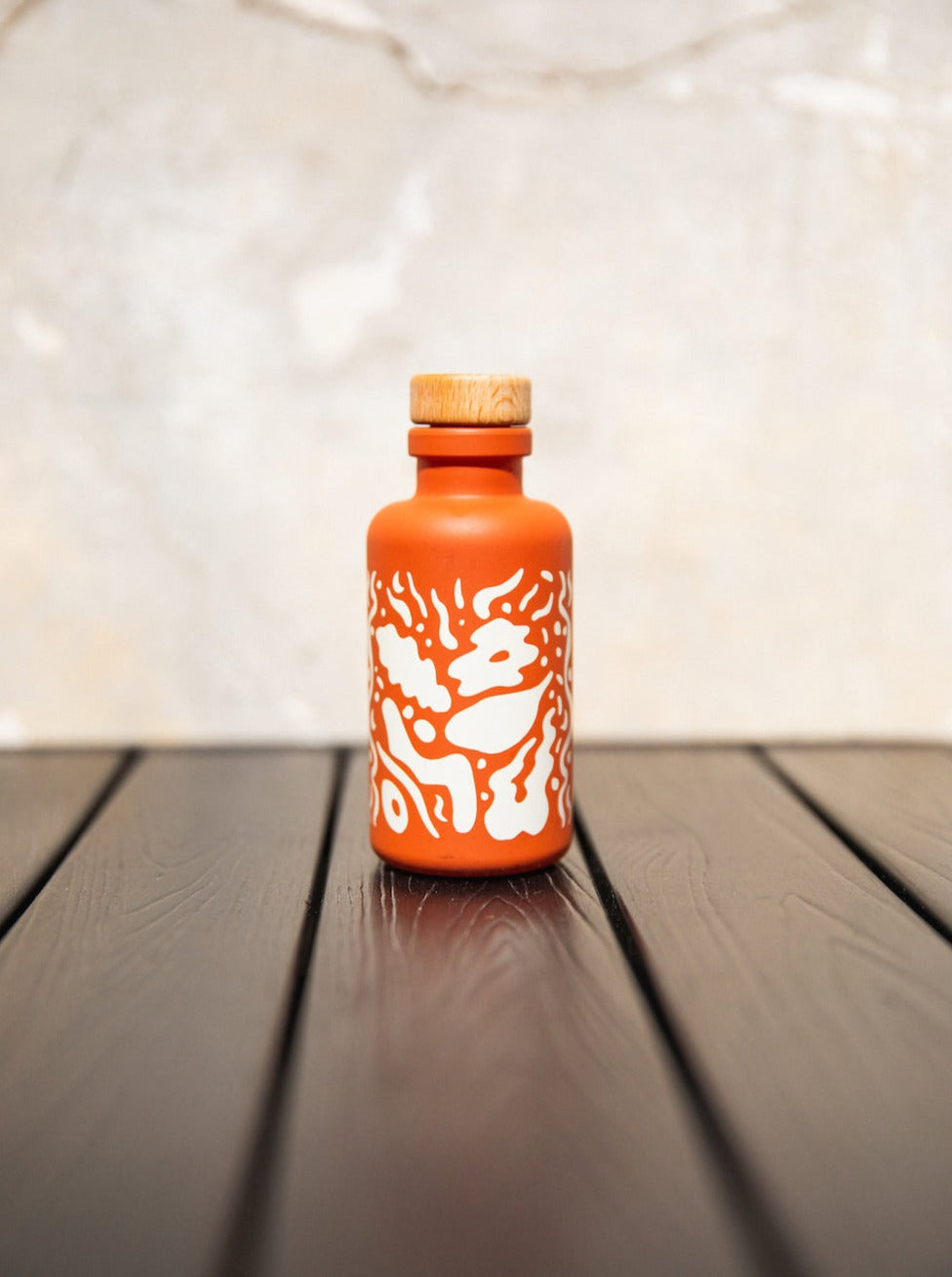 heal details
origin & harvest details

Produced by a small family farm in Central California

Zimms Organics sources only the finest olives in California, period. That means working with small family farms who have been purveyors of their craft for decades. We've sampled and tried organic extra virgin olive oil from almost every varietal of olive and farm in the state of California. We are very confident in and excited about this year's harvest and the purveyors that we've chosen to partner with. Our partner farms do things the right way. They are great people and of course, they make an amazing organic extra virgin olive oil.

Harvest Date: November 2022

The FDA says that olive oil is best consumed within 18 months of the harvest date. Quality extra virgin olive oil should be stored in a cool, dark space. The bottle should be dark or painted glass to protect the EVOO from UV light. If stored in optimal conditions, EVOO will only lose a minimal amount of potency and flavor profiles after that 18 month mark. Our bottles are painted with organic matte ink, which completely protects your EVOO from light.
ingredients

Varietal: 100% Arbequina

This mild intensity extra virgin olive oil is produced from 100% Arbequina olives grown in Central California. This EVOO has notable aromas of grass and black pepper, with a nice full-bodied mouth feel and buttery finish.
flavor profile

Intensity & Flavor Profile: Medium - Bright, grassy and peppery with a buttery finish.

The intensity of an EVOO relates to the amount of bitterness and peppery notes experienced while tasting. An olive oil that doesn't tickle or burn the back of your throat is considered mild (low polyphenols - 100-200). A very peppery and bitter olive oil that will likely make you cough from the sensation on the back of your throat is considered strong (350-500+ polyphenols).
polyphenols

Polyphenols : 311 (mg/kg)

Polyphenols are like super antioxidant micronutrients found in healthy plant-based foods. These polyphenols give high quality organic extra virgin olive oil their incredible health benefits such as: Heart health, reducing cholesterol levels, lowering blood pressure, hair & skin health, reduces inflammation in the body and many more. The level of polyphenols varies based on region grown, ripeness at harvest, extraction methods, etc.
acidity

Acidity (%): 0.28

Acidity is a main quality parameter set by the International Olive Oil Council for extra virgin olive oil. Olive Oil must have a free fatty acid level below 0.8% to be deemed as extra virgin olive oil. This value is determined by having the EVOO analyzed by a lab for quality assurance.
how to use

How To Use:

Try taking a shot of this EVOO with the Sip Glass 30 minutes before consuming food in the morning. This may help with gut support / maintenance while repairing your intestinal tract over time (results may vary). The HEAL EVOO also pairs beautifully when drizzled over steak in a chimichurri or when used as the base of a salad dressing. HEAL handles well being cooked in heat because its 311 polyphenols (mg/kg) will protect the EVOO from oxidizing.
pairs well with

Pairs Well With

Shots
Fish
Steak
Grilled chicken
Salad
Grilled Veggies
Eggs
Yogurt
Ice cream